Additional services for residents
Our additional services make life easier and help you personalise your home.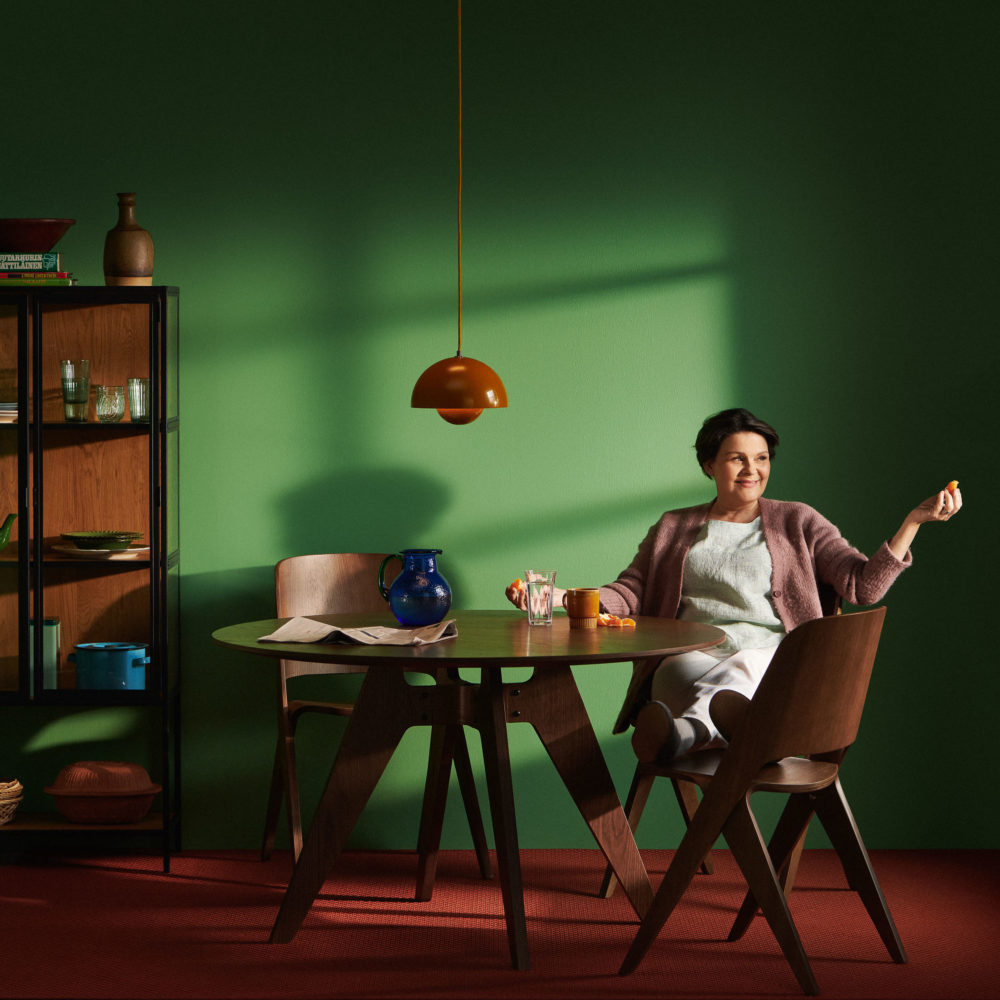 Internet connection included in the rent or residence charge
The residence charge of all right-of-occupancy homes and the rent of most rental homes include a broadband connection offered by either DNA or Elisa. You can check the operator by entering your street address in the search field on the apartment search page. The name of the operator is indicated under the building information.
Added security from AsumisPLUS
Buildings fully owned by Asuntosäätiö offer residents a free AsumisPLUS group insurance, which covers accidents that happen on the housing company's premises. Among other things, the insurance covers the renewal of locks due to a lost key and any injury if you slip and fall in the yard.
As a resident of Asuntosäätiö, you are eligible for a free paint package that contains the paint colour of your choosing and tools. You can request a paint package when you move in or later during your residency. At least five years must have passed since your last order.
You can choose the desired colour from Tikkurila's colour chart. In addition to the paints, the paint package contains painting instructions and painting tools, such as protective materials, sandpaper, a spattle, roller, brush and paint edger. The package is delivered to your home. If you are interested in the paint package, contact the property manager.
Air source heat pumps in right-of-occupancy homes
As a right-of-occupancy resident, you can purchase an air source heat pump for your home, provided that there is no structural hindrance to installing one. If you are interested in an air source heat pump, familiarise yourself with the alteration work instructions and complete the notification of alteration work in Kotikulma (in Finnish only). The property manager will then determine whether the device can be installed in your home.
Asuntosäätiö has a cooperation partner for the installation of air source heat pumps, so you do not need to examine the properties of different devices or worry about installation. If the pump can be installed, our cooperation partner will contact you about the installation.
Benefits for long-term residents
We hope you enjoy living in our apartments for several years, or even decades. If you stay in your home for a long time, you may feel the need to update it at some point.
Charge service for electric cars
Asuntosäätiö residents can order a remote charging station, eTolppa, for electric or hybrid cars. You can choose whether to use eTolppa only to heat your car or to charge your electric and hybrid car as well.
Customer benefits are benefits that change and are updated annually. Benefits can be found in moving, renovating and purchasing household appliances, among other things.